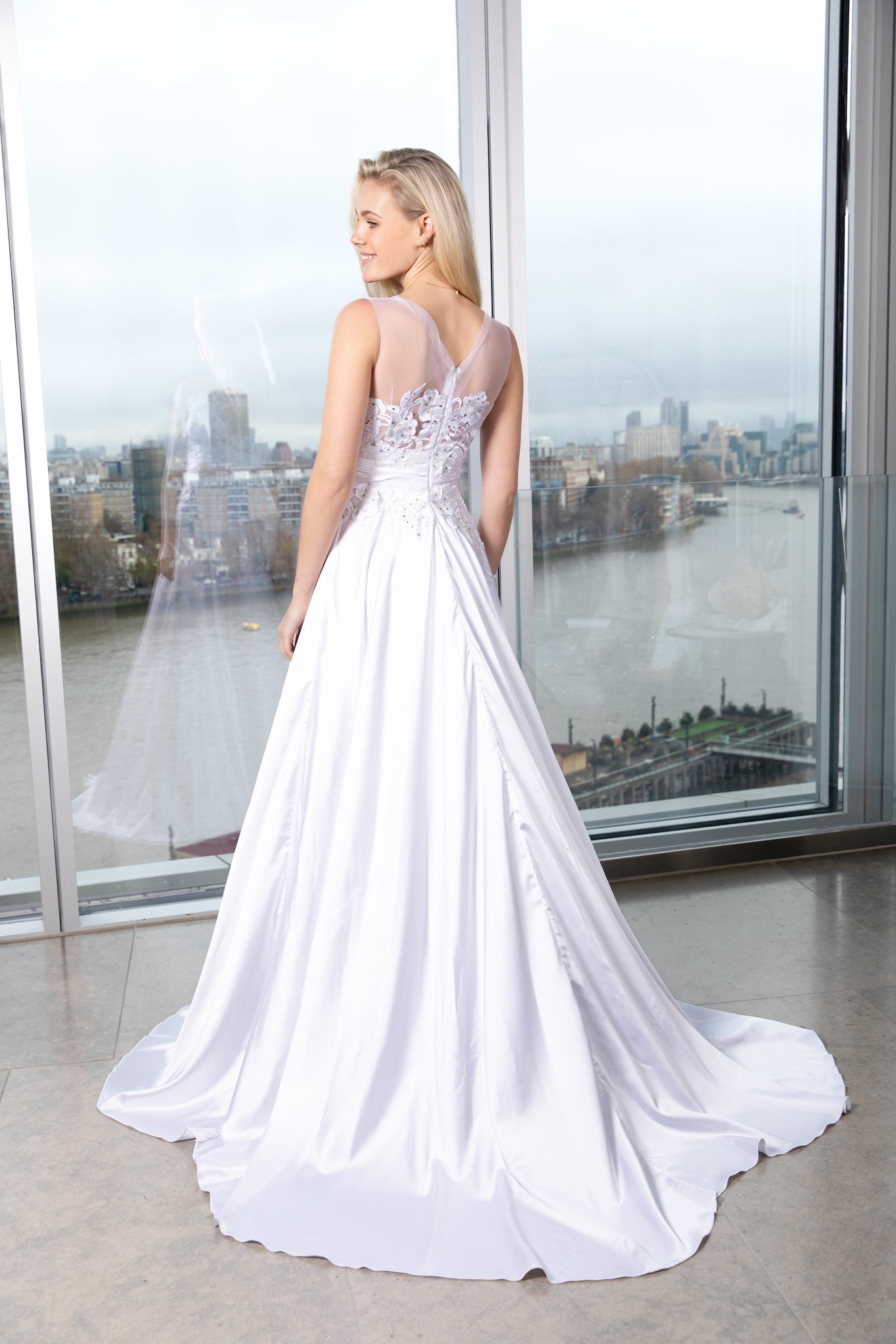 Dreaming of the perfect dress?
We at Modistyle London
understand that shopping can sometimes be time-consuming, especially when it comes to your big day.
We understand the importance of feeling special through a beautiful dress that empowers you with confidence – all whilst accentuating your body.
Maybe you've been
dreaming of the dress you'd wear, its trims and of the perfect shape.
You might even have a sketch of it somewhere.
Here at Modistyle London, we want to take the frustration of wedding dressing shopping
and replace it with a personalised touch that we believe should be at the heart of the shopping experience
– and of course your big day.

All our Bridal & Bespoke clients benefit from an initial complimentary consultation with one of our designers who are well equipped and delighted to create a unique design.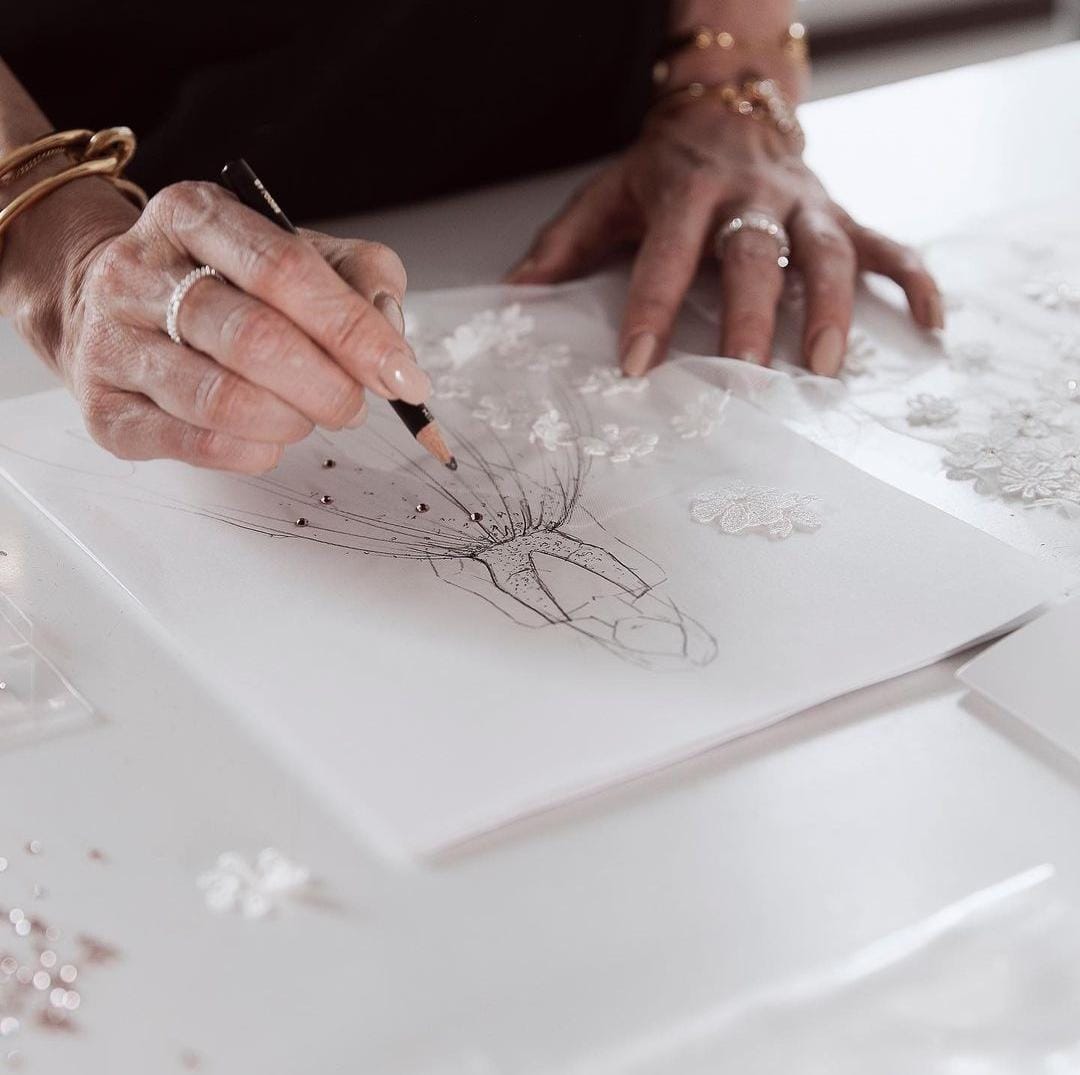 What to expect
You will be involved at
every stage of the design process, one that will guarantee that you sparkle on your big day.
Choose from one of our luxurious fabrics and from an array of trims and beading to match.
Rest assured that your dress will be crafted of quality – with the full onus of our supply chain, we ensure sustainable practices resulting in elegant pieces.
Start designing your dream dress
At Modistyle London, we focus on the special moments through our personalised service and crafting quality timeless pieces.

Following the initial consultation, the final design is to be submitted, paid for and this sum is then deducted from the price of the dress.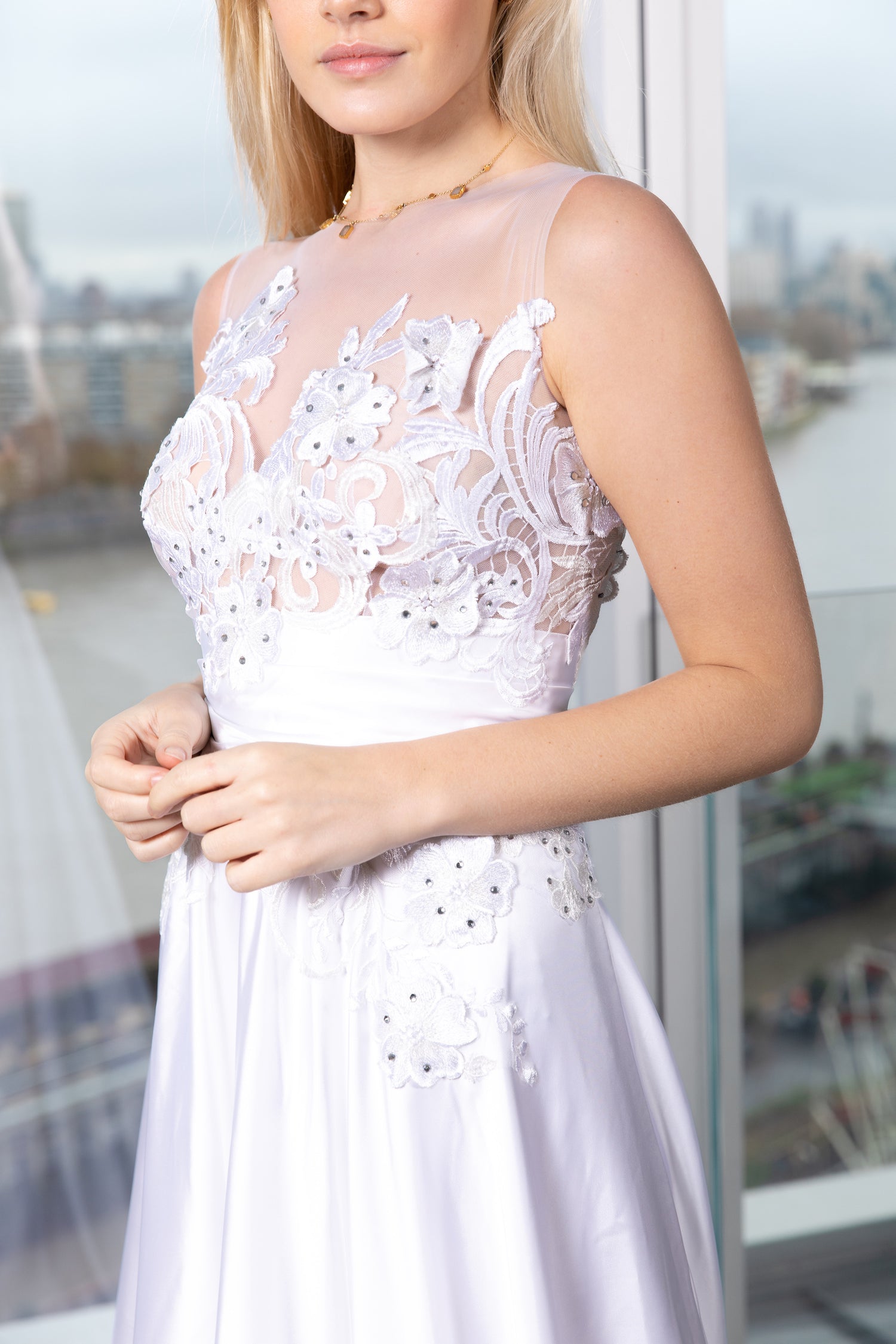 With speciality being at the core of our brand,
we at Modistyle London are on the path to resurging the golden age of tailor-made customer service
– through bespoke pieces.

Thus, we have integrated numerous fittings into a two-month lead time from the final design has been decided.
Watch your dream, dress come to life with the all-important toile fitting.

At this stage any design details or alterations will be taken care of by our skilled designers, so you can feel at ease.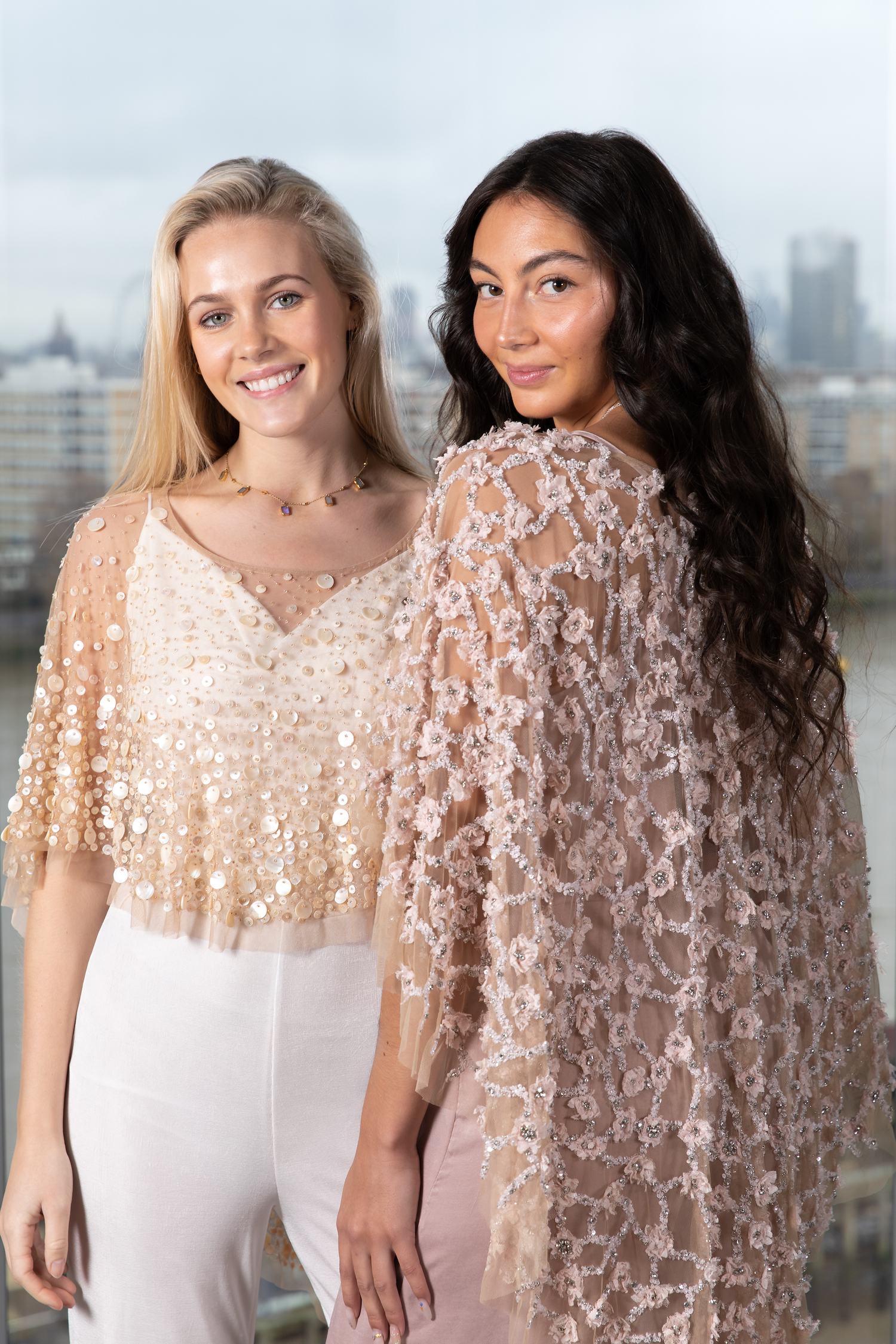 Why stop at the dress?
Pair your dream dress
with one of our made-to-measure capes that can be designed to match.
Our clients are involved throughout the design process, from choosing the length
and materiel to the addition of selected luxury trims and various beading.
Both pieces when paired together will create a timeless image, one that is highly personal and made-to-measure to suit your tastes.
With a sustainable approach, clients have the option to recirculate capes they no longer desire back to the brand after a year.

This enables the brand to offer the capes on a rental basis, thus curbing the landfill route most garments are destined for and bringing some much-needed sustainability back to the luxury market.

Timeline:
- Initial complimentary consultation
- Design is agreed and paid for (deducted from dress price once agreed)
- Toile for the first fitting
- Fittings and alterations
- Dress completion (lead time of two months)
- Your big day